Acoustics: The Key to Happier, Healthier Workspaces – Presented by BuzziSpace
During the session, attendees will be exposed to a mix of typical background noises to experience, from an evolutionary perspective, the positive as well as negative effects on their mental health and physical well-being. This will serve as a basis to better work around those different sound exposures and thus create a working climate in which workers will feel more comfortable and closer to nature. Acoustics will no longer be an afterthought.
Learning Objectives:
Attendees will gain insights and a better understanding of the importance and impact of sound in a daily working environment. The instructor will share tips and tricks on how sound can be mastered and balanced with examples from different case studies.
Additionally, attendees will be motivated to introduce more biophilic and biometric designs, recognizing how these can contribute to creating better acoustic treatments.
Finally, attendees will be equipped to create a perfect 'sound frame' for quiet and happier workspaces
IDCEC code : 12-00002214 AIA code: CEU-10022
The Power of Acoustic Lighting – Presented by BuzziSpace
This course will showcase how adequate acoustics and lighting play a key role on mental health and physical well-being in the workspace. The course will also help designers, architects and facility managers to get a better understanding of the importance of considering acoustics and acoustic lighting at the start of each project. After this session, acoustic lighting will no longer be an afterthought.
Learning Objectives:
Attendees will discover the importance and impact of sound and light in the daily office environment. We will review how these elements affect productivity and the well-being of the occupants of the office space.
Attendees will gain a better understanding of the theory behind acoustics and lighting. They will learn how acoustic lighting can balance the acoustics in a room while improving the lighting in the space to improve office space comfort.
Attendees will learn through examples on how to design for open spaces, meeting rooms and lobbies to create a better balanced sound and light plan.
Attendees will gain the knowledge to create a perfect 'sound and light frame' for a happier and healthier workspace
Woven Vinyl Flooring Uncovered – Presented by Bolon
Preview: This course will examine the responsible production process of woven vinyl flooring, with a special focus on the product lifecycle approach to sustainability. By the end of this course, attendees will have a working knowledge of:
• The chemical composition and production process of sustainably produced high-quality woven vinyl flooring
• The impact of woven vinyl flooring on human and environmental health
• The benefits of woven vinyl flooring in commercial applications
• The product lifecycle of woven vinyl flooring, including end-of-life disposal and / or material reutilization
Designation: IDCEC/CEU Technical Knowledge
Subject Code : 20. Sustainable and/or Environmental Design
CEU-10838.
Light-Manipulating Materials: Create Build, Inspire – Presented by Sensitile Systems
Preview: Learn how to compare and contrast light-filtering, light-emitting, and interactive light-manipulating materials in terms of how they capture, bend, and redirect light from ambient sources with no power needed or with energy-efficient LED
explain how materials maximize light while reducing glare, extend light deeper into and distribute it within a space, provide privacy without seclusion, and operate as energy-efficient primary or accent lighting
discuss the performance attributes of resin, glass, and terrazzo substrates and their available
design options including sizes, surface finishes, lighting solutions, color, shapes, and graphics
describe application examples and mounting options for secure installation and integrate designer/architect feedback regarding how these materials enrich the experience of a space through various case studies.
Designation AIA /CES CEU. CEU-AEC 1056
IDCEC APPROVED.
The Creation of Experiential Building Environments Using Light-Manipulating Materials – Presented by Sensitile Systems
Description
Individuals are deeply connected to their surroundings. When environments have the ability to inspire and encompass creativity, collaboration, and innovation, this connection can in turn foster health, well-being, and a sense of contentment. By utilizing light-manipulating materials in buildings, experiential spaces will not only promote occupant well-being but they will also help projects achieve LEED and WELL credits and environmental stewardship.
Learning Objectives
Analyze the properties and role of light-manipulating materials in buildings, in terms of the human experience with light and its relationship to the built environment.
Discuss how light-manipulating materials help architects create innovative, experiential environments.
Examine how light-manipulating materials can help projects achieve LEED and WELL credits and promote occupant well-being and environmental stewardship.
Describe best practices for selecting and installing light-manipulating materials for different applications.
Explore case studies of how light-manipulating materials enrich the experience of a space.
.15 IDCEC CEU HSW, 1.5 Canada Potential Learning Credits, 1.5 AIA LU | HSW
WELL Minded – Presented by OFS
The Global Wellness Industry + The WELL Building Standard™
Course description: This CEU is designed to illustrate the importance of the global wellness industry at large, identify the external factors driving wellness in design, and highlight the importance of the WELL Building Standard™.
In this course, we will provide an overview of the wellness economy, review the generational demand for wellness in the workplace, and explain what drives consumer buying behaviors. We will then take a look at how the 2020 pandemic and demands for social responsibility has catapulted the need for wellness in all aspects of our lives.
The WELL Building Standard™ v2 has been adapted from v1 to meet the needs of our current times, and we will take a look at some of the major principles and concept changes between v1 and v2. As a conclusion, we will highlight a few projects and show how they have been positively impacted by WELL Certification.
IDCEC CEU-112948
CEU credits:
• 1 CEU-IDCEC credit
• 1 HSW credit
Working WELL – Presented by OFS
OFS and the WELL Building Standard™
Third party certified through collaboration with Green Business Certification Inc.– the certification body for the LEED Green Building Rating System
Course description: The presentation outlines the criteria supporting WELL certification in which over 100 performance metrics, design strategies, and policies work harmoniously with LEED.
It is often a minor tweak, a slight adjustment, or just a more direct focus on a specific concept of WELL that can make a tremendous difference to employee health and wellbeing. Many of the recommended preventive strategies that respond to the WELL
Building Standard's performance metrics are intuitive and offer significant health benefits. Offering this deep dive reinforces the OFS commitment to sharing the most current and relevant education with our partners. It supports our continued investment in not just creating products that support more human-centered environments, but also educating on the innovative trends that support that commitment.
All of our partners are looking for ways to add additional value to their clients or employees, and for those that have not been exposed to how the preventive medical intentions within the program support improved health and wellbeing within the built environment. The presentation will be extremely insightful and further their ability to enhance their design solutions while communicating more effective operational behaviors.
IDCEC CEU-106173-R1
CEU credits:
• 1 CEU-IDCEC credit
• 1 HSW credit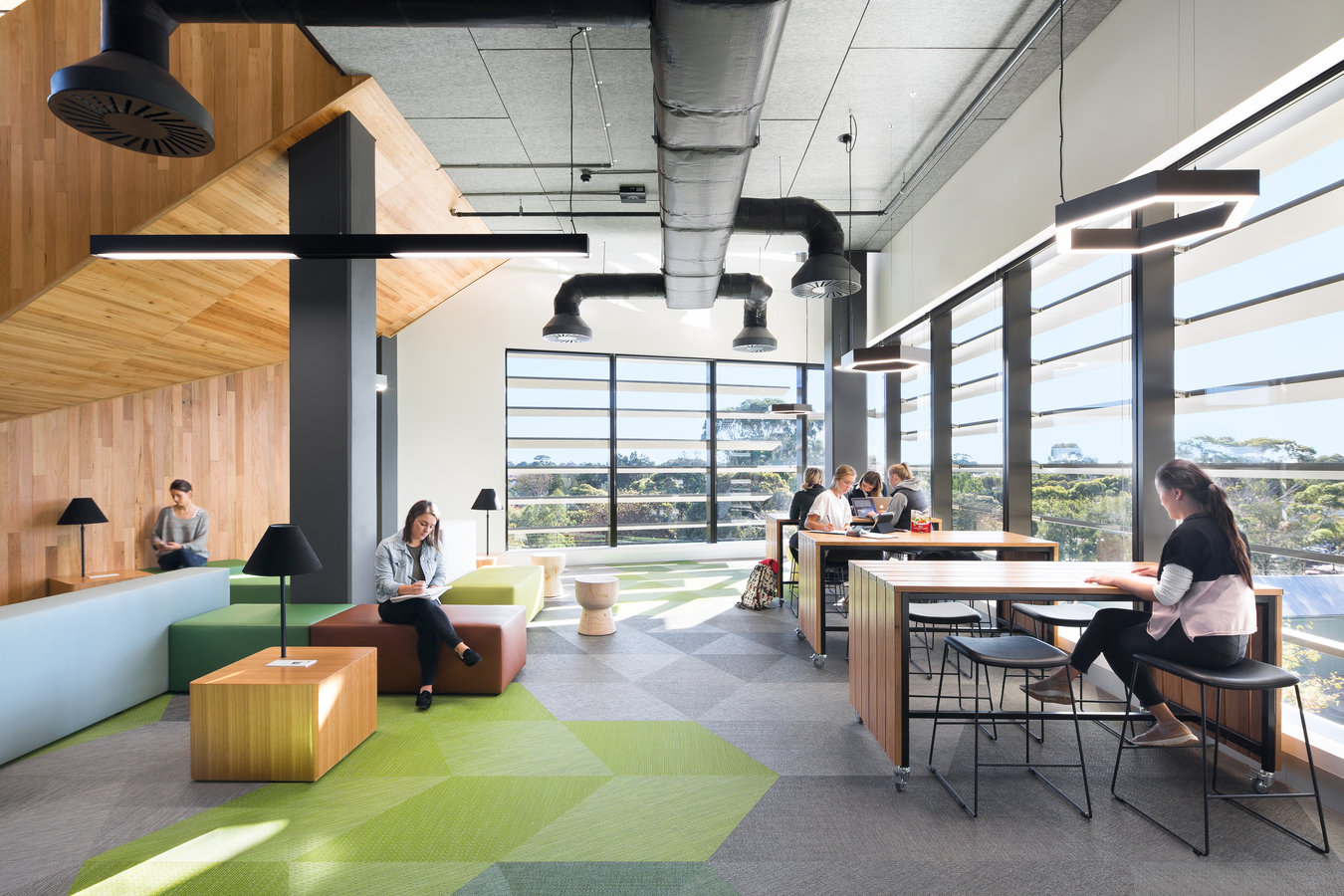 HUMAN-CENTERED BY DESIGN
• Provider: mi studios, Bolon, North American Partner
• Course Number: HCD2021
• Credit Designation: 1.0 LU
Course Length: 60 minutes

Course Description:
This CEU will seek to educate specifiers on how to design spaces with the planet, the people, the pocketbook, and the psyche in mind.
By the end of this course, attendees will have a working knowledge to:
• Identify how to best care for the earth by utilizing smart, sustainable
material choices.
• Examine strategies that benefit not only the planet, but the health and safety of the occupant as well.
• Understand the value of durability and its connection to the bottom line.
• Identify the value of good design and the positive impact it has on the
human psyche.
There will be a question and answer period at the end of the program; however, questions are encouraged throughout the presentation as well.